My Story
I started trading off and on near the end 2014 and throughout 2015.  I started trading full time in January 2016.    Throughout 2014 and 2015 I experimented with different trading strategies, different chat rooms, and even some algo trading.  It became obvious to me that shorting was where I was most comfortable, but up to this point I had struggled to find consistency and turn any real profits.
At the end of 2015 things started to change for the better.  I had found that I related tremendously with the trading strategy of a trader named Tim Grittani.   I would study his trading style through webinars he put on in the Tim Sykes trading challenge program and the trades he posted on profit.ly.  Near the end of 2015 he came out with his own educational DVD called Trading Tickers.  This DVD was a game changer for me and is by far the best educational trading DVD I have ever seen!  Then near the end of 2015, I also found the Investors Underground chat room and educational materials.  By far the best and most professional chat room and content out there!  With these tools I finally started to meld together my own trading strategy.  I started to become less dependent on others for watch lists and trading ideas and no longer followed anyone else's trades.  Most importantly, I finally started to find consistency in my trading.
Once 2016 rolled around I knew that I wanted to trade full time.  I lived and breathed stocks.  My poor wife probably got sick of me talking about stocks non-stop!  My dream was to be a full-time day trader while also building a self funded private equity company to continue other real estate and business investments.  As a result Aspen Capital, inc. was born.  I left a good career in health care administration, sold a business I owned and picked up a job in the evenings that would allow me to trade full time.
Now here I am trading full time and trying to become a successful day trader so I can leave the night job behind.  I have not looked back since making the change to full-time trading!  Sure it's risky, but I love what I do and jump out of bed each morning to start my work day.  I am sad for the weekends and can't wait for Mondays.  I have truly found something that I love doing.
I started this blog to document my journey.  In reality the blog is mostly for my benefit and acts as my trading journal.  I hope that other aspiring traders might find some of the info I post helpful along their journey to becoming a successful Day Trader.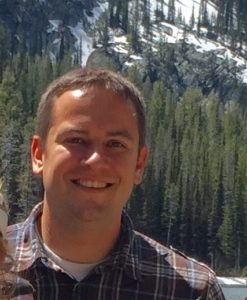 @aaronscd